A Weekend in Alberta, Canada
March 27-31, 2015
 Welcome to the trip report for a weekend journey that I took to Alberta, spending time between Calgary and Edmonton, as  well as a visit to Banff National Park. Here we see both of Alberta's amusement parks, while also enjoying one of the world's  largest shopping malls, and take in a junior league hockey game.
 So let's take a look back at the journey to Alberta. Choose any of the updates below if you wish to skip to a specific section,  or click the 
button on the side to begin at the beginning
​.
Click Here For
Part 1: Arrival to Calgary
>>>>>>>>>>>>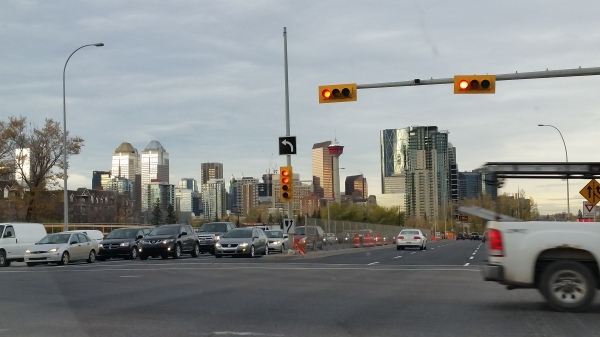 Part 1 - Arrival to Calgary

 Here we arrive to our homebase for the weekend in Alberta, and on the way to  town, Gary stops to pay tribute to a childhood hero of his. Then we head up the  Calgary tower for a bird's-eye view of the city center.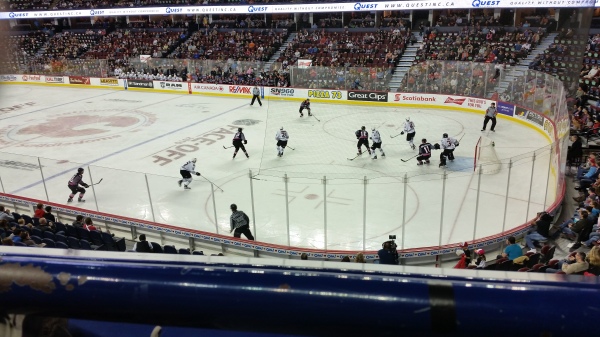 Part 2 - Hockey Night at the Saddledome

 While better known as the home of the NHL's Calgary Flames, this time it's their  WHL team, the Calgary Hitmen, taking on their provincial rivals from just up the  highway, the Red Deer  Rebels.
Part 3 - West Edmonton Mall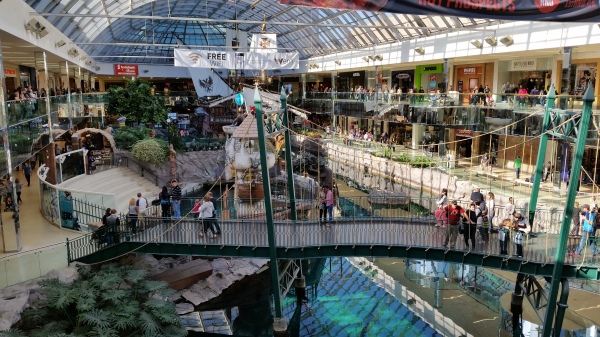 We'll head up to Edmonton to visit one of the world's shopping malls, were we'll  get a chance to see many things not found in your local mall, from waterslides to  an ice rink. We'll also see an indoor amusement park with one of the most  intense roller coasters.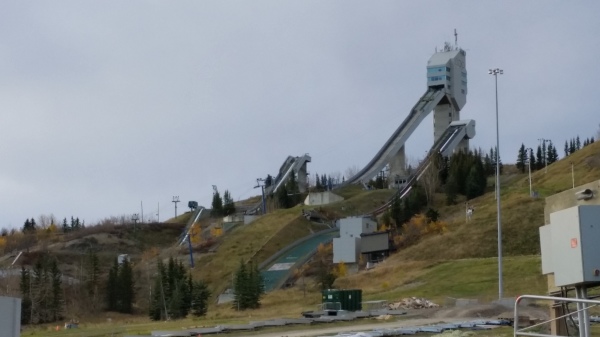 Part 4 - Canada Olympic Park

 Home of the 1988 Winter Olympics, we'll wonder around the facility and see  some of the courses up close and personal, as well as a prop from a popular  movie that was based on these winter games.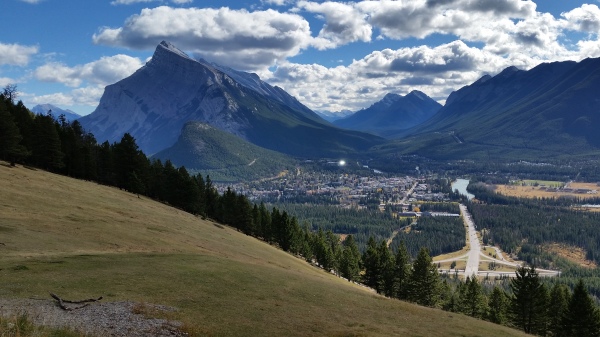 Part 5 - Banff and the Canadaian Rockies

 Amoung some of the most beautiful mountains I have ever experienced, here  we'll see the Canadian Rockies in, around and above the town of Banff, hiking  some local trails and taking a drive up the mountainside.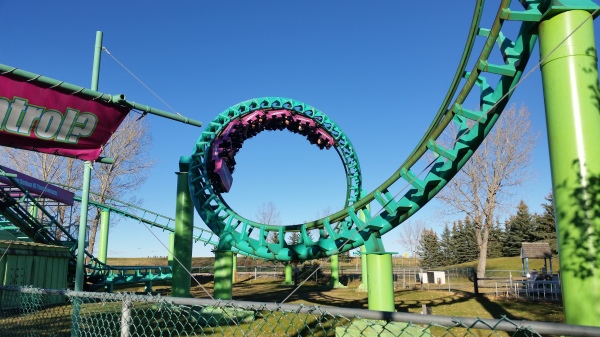 A chilly day at a local amusement park. Here we'll see some unique attractions,  and Gary get a chance to ride a coaster in its new home that he had previously  ridden in Texas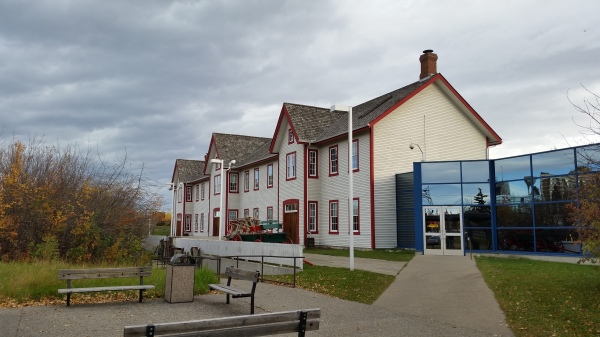 Take a step into history as we visit the birthplace of the Royal Canadian  Mounted Police, or as many affectionately know them, the Mounties!